These hotspots are waiting...are you up for the challenge?
12.01.2016 - 28.01.2016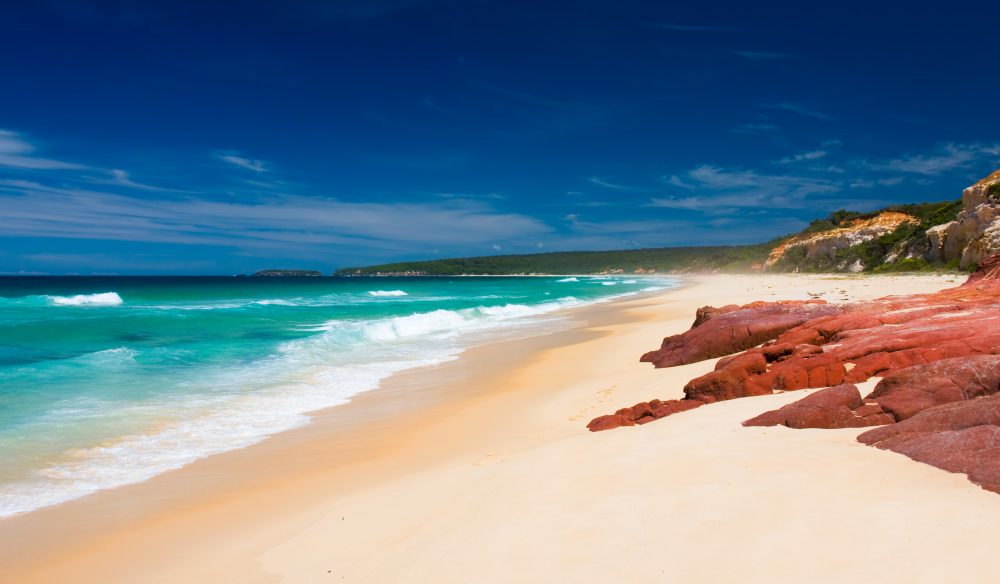 Australia is hot right now—well, not literally, they're summer is actually coming to an end, but it's certainly still the place to be!
With an inverse schedule (thanks Southern Hemisphere), you've got a country that delights in being close enough to Indonesia to get the same sparkling waters and excellent temperatures, but far enough away to cultivate an individual modge podge culture of British, Irish, Asian, indigenous Australian and more.
Want a vacation away from the norm? Then hit up these 5 Aussie goodies for a holiday that you're never going to forget.
You can't have an Australia list without Sydney—the city is easily the crowned jewel of tourist spots throughout the country, and it's really easy to see why. The Sydney Opera House, Bondi Beach, The Rocks beer and eats, the Chinese Garden of Friendship, the Manly Life Sanctuary, and that's just the beginning.
While I would suggest even a week long vacation in the city isn't enough, I think it's a great way to get started, as long as you put a couple of key stops on your agenda to get the experience like a tourist (all the above mentions) and like a local (the next couple of mentions). Take a coffee at Single Origin in Surry Hills, stop in for a rugby (or cricket) game at the Sydney Cricket Ground, walk The Gap, and brunch at Bill's in Darlinghurst (Aussies are famous for their brunch, don't miss it!) to get into the real Sydney, that way you can say you've seen the city and not just it's landmarks.
One last thing: don't forget to go snorkelling at Shelly Beach. While most people would have you include yourself in one of those big tours that cost a pretty penny, I suggest you grab your own gear and head out to this little inlet that's a 10 minute walk from Manly Beach. Not only are the fish beautiful and plenty—watch out for the grouper, sharks, and stingrays!—it's also completely free and requires a little off-the-map adventuring that make it a place most locals love and most tourists miss.
Perth, to me, is a verifiable hipster mecca with it's big parks (check out Kings Park), it's quaint neighborhood subcultures (this is Fremantle I'm talking about here), adorable boutique hotels, and it's surgence of prime eating spots that just won't quit (check out this list, it's incredible). What's out there for a hipster not to love?
Easily the gem of the West Coast, Perth combines the things people love most about Australia in one beautiful package. While it's a glittering skyscraper city, it's in a prime location for great beaches (and subsequent beach music festivals), lots of authentic shopping experiences (try the Rockingham Markets, with it's half indoor, half outdoor, all fun set-up), and plenty of really stellar accommodation options for all (have you seen COMO The Treasury? It's sublime) .
Plus, anyone who knows anything is aware that it's the birthplace of one Heath Ledger, and if surf bod gods are a regular export of this great city, don't mind if I just pick myself up and move.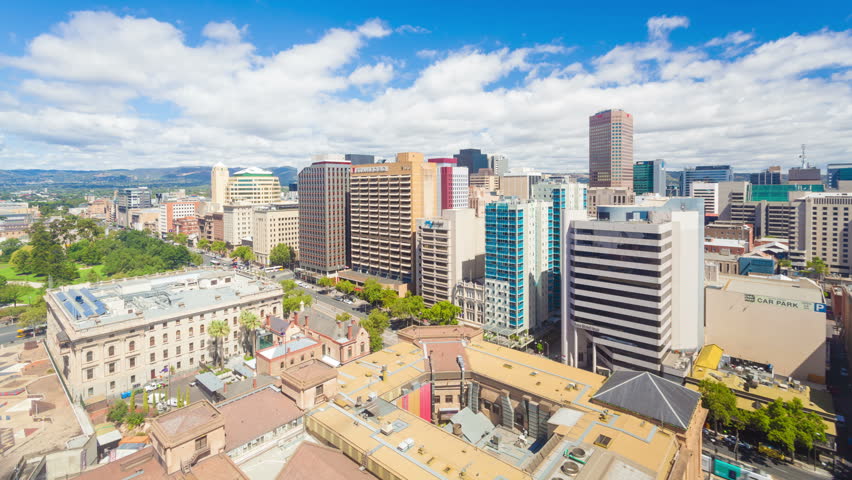 From the zoo to the museum path (definitely check out the Art Gallery of South Australia, the Migration Museum, and the South Australian Museum), to the Cleland Conservation Park and Victoria Square, Adelaide is a hot spot for cosmopolitan travellers that take a specific interest in indigenous and Aboriginal art and culture.
This southern coastal town is not for the faint of heart—it rocks a serious agenda that will please travellers to no end. Head to Kangaroo Island for a jaunt with the jumping Aussie favorites, or go for the Adelaide Central Market if your sights be on wandering between booths and stalls of the freshest, most local, goods and produce around. Don't forget to take a dip in Waterfall Gully, peruse through Himeji Garden, and book a wine tour for a delectable tasting of Oz's finest Barossa brews.
And last but not least, if you're a foodie, get ready to tuck in—the city is a veritifiable smorgasbord for good eats. Need suggestions from Chinatown to Rundle Street? Check out the picks (and reviews!) of dbites; I trust my taste buds of Dee, The Stranger, and Joanne!
Cairns' claim to fame is none other than the spectacular Great Barrier Reef, and if you travel to the town for no other reason than to get acquainted with the wonderful specimens of a Finding Nemo lover's dream, then you're well suited for having an life altering time.
But for branching out of the wetsuit, don't forget to take in the unfolding vistas and incredible landscape on the Kuranda Scenic Railway (your camera is a must on an expedition to Cairns, the parrot fish aren't the only things worth snapping!) and the Skyrail Rainforest Cableway—they're unforgettable journeys through some of the most beautiful scenes in Australia. Continue the adventure with a trip to Palm Cove, Queensland and a stop by Fitzroy Island, because if there's anything you should do while in Cairns, it's get your full of the kind of tropical sceneries that belong on postcards and travel brochures.
Gold Coast is the answer to those travellers who can't get enough of the commercialized, shiny resort world. With Sea World Gold Coast, Dreamworld, Warner Bros. Movie World, Wet'n'Wild Gold Coast, and White Water Park, there's plenty of places to unleash your inner kid and forget about adventuring off the grid for a slide down a gigantic water spout.
However, Cairns is that rare place where you can also cash in on the beautiful natural wonders—particularly the surf of Burleigh Heads, the rock pools of Springbrook National Park, and the natural vistas of Coombabah Lake Conservation Park, so it's a shame if you spend it all in the city.
Make sure you don't miss a climb to the city's SkyPoint Observation deck, a meal at surfer's paradise Boom Boom Burgers, and a sunrise (or sunset) at Nobby Beach.
Did I miss any of your favorite cities in Oz land? Or favorite things to do while you're in one of these 5? Leave me a note and I'll make sure to adventure out next time I'm in town; I'm always up for a new adventure!
Bon voyage!
Posted by ClaireTraveltio 05:15 Archived in Australia Tagged sydney coast travel holiday gold cairns perth adelaide